The pandemic's economic consequences rippled throughout the globe and across all sectors. Among the hardest hit has been retail, counting more than 15,500 closed stores in the U.S. in 2020 alone — and that number has only continued to rise since then.

Meanwhile, other retailers have learned to adapt to pandemic restrictions and change their long-term financial outlook to avoid closures. Indeed, the pandemic has altered the trajectory of many businesses and forced the retail sector to come up with creative responses to survive and thrive. Here, we are going to discuss how exactly the retail sector has changed due to the COVID-19 pandemic.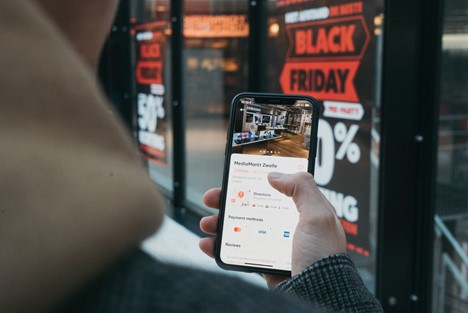 Advancing E-Commerce Capabilities

To prevent the virus from spreading, most brick-and-mortar stores had to temporarily close their doors. For this reason, consumers are now turning to e-commerce, which ensures safe and touch-free transactions. E-commerce has been steadily growing in recent years, but the pandemic further boosted the demand for online purchasing. This pushed brands to ramp up their virtual capabilities and make sure that their products and services remained accessible. True enough, Americans spent $791.7 billion online last year. To keep this momentum going, retail businesses must continue building on their e-commerce capabilities — whether through expanding their social media presence or optimizing their online retail operations.
An Emphasis on Cybersecurity

Due to the increase of businesses in today's cyberspace, criminals have also evolved to target online companies — particularly those without solid cybersecurity practices in place. This is especially troubling, considering how attacks like data breaches and digital fraud can cripple businesses. In fact, an IBM report notes that the average quantifiable cost of a data breach is $8.19 million in the United States ⁠— which is more than enough to put small retailers out of business.

To avoid being vulnerable to hackers and other cybercriminals, retail companies now have to invest in improving their cybersecurity. For instance, retailers are looking to cybersecurity professionals to bolster and protect their digital platforms. However, there remains a huge gap in the cybersecurity industry — with more than 3 million unfulfilled job openings worldwide. Recognizing this dire need, academic institutions have started offering online cybersecurity degrees to encourage more students to join the sector. Through these programs, students learn the fundamentals of digital forensics, programming, and cyber law-making them more than capable to boost a retail company's security competence and fend off cyber attackers with malicious intent. Businesses of all sizes should be actively tapping into these professionals to strengthen their cyber protection.
Retail Inventory Optimization

As we said, customer expectations have shifted to convenience and accessibility. Because of this, retailers are spending more money in making sure their inventory is efficient, effective, and specific. Before the pandemic, most retailers used to spread inventory evenly across their sites. Now, data-based approaches have become the norm. Retail merchandising optimization allows retailers to better understand the items that they need to stock, as well as determine how they should be priced to take advantage of sales, margin, and customer satisfaction.

Data science graduates are the key professionals in this process. They provide useful insights about a retailer's inventory capabilities and create algorithms that can maximize a retailer's merchandising performance. All in all, having such a strategy significantly increases precision when it comes to pricing and promotions, planning assortments, and inventory investments.

The retail sector as we know it has indeed changed since the start of the pandemic. While some companies had to take more drastic measures than others, everyone has been affected in some way or another — whether you're a multi-national corporation or a small business. We can expect these changes to continue to impact retail and shape its future – even long after the pandemic subsides.
Article written by Riley Judd
Exclusively for ventureoutny.com