Our Programs
VentureOut Explore One-Week Market Exploration Programs
Meet decision makers in NYC
Meet 20 thought leaders, decision makers and investors in NYC in 3 days. Whether innovation officers at top corporates, the most active venture investors or CEOs of the most innovative startups, this program will super charge your network in NYC.
Meet influential investors
Meet over a dozen tier-1 venture capitalists and angel investors.Through VC office visits, one-to-one meetings and our pitch events, you will have the opportunity to learn from and pitch some of the world's leading tech investors.
Develop your advisor and mentor network
Through one-to-one mentoring and advisory sessions with serial entrepreneurs, investors and industry thought leaders, you will have an opportunity to gain insights and feedback to enable a transformation in your strategy, pitch and message. Build an actionable network of mentors and advisors that you can leverage for years to come.
Accelerate your sales and marketing machine
For those of us that have not been a VP of Sales or Marketing, we are currently running the largest company we have ever run. The knowledge required to build scalable and replicable sales and marketing operations is something we need to learn: what are the right roles to hire for, processes that allow scalable repetition, tools to support these efforts? Come join us and learn!
VentureOut Execute Multi-Month Accelerator
3-MONTH NYC ACCELERATOR
Our 3-month Czech Accelerator NYC programs are tailored around each participating company. The focus is to help each company build and execute their US expansion strategy by supporting them to establish their US footprint, grow US sales and raise capital from US investors. The program includes up to $40,000 of support from CzechInvest for services to help the companies to establish their US footprint and scale business in NYC.
VENTUREOUT ACCESS
VentureOut is one of the most active accelerators in the world, organizing ~20 one-week accelerators each year for over 200 companies and featuring over 500 speakers annually. Companies joining the Czech Accelerator NYC program get access to the entire calendar of VentureOut's events and activities that happen during their 3-month program, including meetings with mentors, investors, corporate execs and thought leaders.
CUSTOM STRATEGY DEVELOPMENT
Czech Accelerator NYC is a custom acceleration program, focused primarily on one-to-one consultation between each company and their mentors, their strategy coaches and the VentureOut team. Each company works one-to-one with mentors and coaches each month to both develop and execute strategies for Enterprise Sales and Channel Partnerships, Digital Marketing, Branding, Pitching and Fundraising and more.
MENTORING
We identify a Lead Mentor for each company that has experience building products and selling in their market of focus. This allows the lead mentor to bring both knowledge and connections to the relationship. Beyond the lead mentor, VentureOut will work with each company to identify a roster of mentors that they will meet weekly throughout the program, including entrepreneur, corporate exec and investors.
LEAD GENERATION & FUNDRAISING SUPPORT
VentureOut works one-to-one with each company to develop a scalable lead generation process, to accelerate their path towards new US clients and US revenue. This process includes setting and executing the strategy, writing the messages and materials, setting up the sale stack of tools, and much more. Similarly, we work with each company to develop a list of investor prospects and work with them in execute a similar outreach strategy.
Czech Republic Partners
Testimonials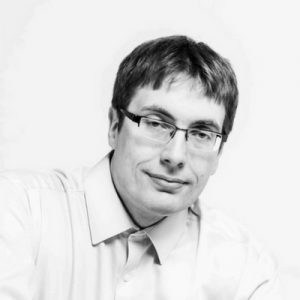 Tomas Salamon
Incomaker
"This program helped us better understand the US venture capital market and prepare our company for future expansion to the US market."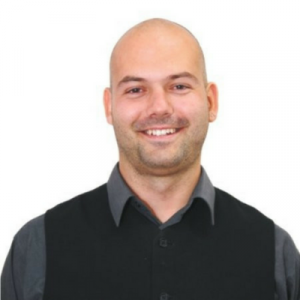 Michal Valta
viaGoood System
"I recommend this to everybody who wants to be successful in the US market."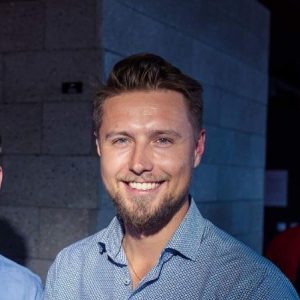 Matej Kult
AIKIT Digital
"The Czech Accelerator in NYC changed our business at AIKIT Digital. With the support of VentureOut, we now have a US office, our first US employee, we closed our first US client and we are now growing a true US operation in only 3 months! I never could have imagined we would have had this much success in such a short time and I strongly recommend this program to Czech entrepreneurs that are considering the US market!"
Previous
Next
Czech Republic Alumni
Past Programs