From July 16th through July 20th of 2018, VentureOut partnered with Medstartr to power an amazing Healthtech program! In this one-week workshop-filled program, startups learned how to scale and raise capital and got connected with some of the top tech influencers and investors in NYC. 
The startups:
Our partner: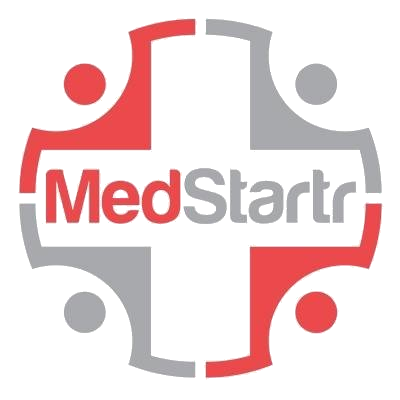 Millions of Patients around the world are standing up and taking an active role in their health, including supporting the care innovations that matter most to them. MedStartr enables patients, doctors, institutions, partners, and investors to find and fund the best ideas in healthcare and bring them to life.
VentureOut is proud to have had the opportunity to organize multiple Healthtech programs in partnership with MedStartr since 2017.
A One-Week Hyper Accelerator Program:
Our one-week hyper-accelerator was an opportunity for the most promising healthcare companies selected to become immersed in the health community of New York, meeting with leading startups, corporations, and venture investors. We empowered our entrepreneurs with the education, resources, and connections needed to successfully raise capital and grow their business leveraging on all the opportunities NYC has to offer.
Click here to discover the full agenda and complete mentor list of the program.
Pictured below: some of the highlights of the program.
Workshops & mentoring
investor office visits & Company insights
The Pitch Night
The pitch night is the capstone of the Healthtech Program. We started with networking, cocktails, and hors-d'oeuvres. Following a round of introductions, each startup pitched for 3 minutes and received feedback from each investor on the panel. The night was capped off with more networking and refreshments.
Our investor panel featured:
Jonathan Gordon from NY Presbyterian Ventures
Gaurav Mehta from Berkeley Angel Network
Jackson Snyder from Medstartr
Alex Fair from Medstartr
More Info
Want to learn more? Click here to discover the Live Tweet of the program
You are a Healthtech startup and want to join our next edition? Click here to connect with us
Want to know more about VentureOut & Healthtech? Click here to see our Healthtech Programs
Thanks To Our Sponsors: